If you didn't know this already, I'm kind of a movie junkie. Me and my man are always watching movies and it's gotten to the point where we can predict most movies now before they've ended. However here are some films that came out this year that we kind of just watched and enjoyed without having a bet on who's plot twist will be correct. There has been some phenomenal movies come out this year, one of them being the return of Jurassic Park and of course the upcoming star wars. but, this list is filled full of movies that you need to watch before 2015 ends!
It amazes me how two criminals could go down in history and be looked up to as some form of legendary hero's. The Kray's being two of London's most infamous gangsters to ever walk the earth, are exactly that! Gangsters who people loved and still do love. I'm not a big fan of violence, but this movie really did shock me. It seemed as though there was more of a comedy spin put onto the movie that I was howling at in the cinema's. I went a little Kray at Ronnie Kray - Tom Hardy did a great job playing both characters. It has to be the best movie bought out about them. Tom Hardy looked more and acted more like them than any other actor who have played the krays previously.
2 - The Duff
Apparently every one has one and if you don't know who it is, odds are, yo're the designated ugly fat friend! My first impressions of this movie was 'oooh an updated mean girls.' It's far different to a movie about being the 'it girl' and minus all the bullying. It's a decent movie, lots of laughs to be endured and some romance too.
3 - Southpaw
Like I said, I'm not a big fan of violence and I really don't understand the sport of boxing but, this movie was on my 'must watch' list as soon as I saw the trailer. Full of very talented actresses and actors, and a brilliant story line to go with it makes this movie something to scream about. I think It was well portrayed and the emotion was definitely there within the characters, although I didn't get that lump in my throat or tears rolling down my face, I'd still say it had pulled on my heart strings.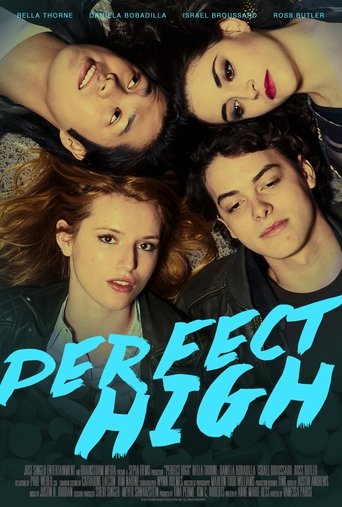 4 - Perfect High
Bella Thorne has been apart of some amazing films this year, perfect high, the duff and big sky. It's safe to say, she's amazing in every one of them. She's part of a dance group ready for the big competitions and injures her knee which she's prescribed medication for that she somehow gets hooked on and then ends up mixing with the wrong kinds of friends and heroine is introduced. This movie was amazing to watch and really showed just how drugs can have an effect on people. It was a very emotional watch and I highly recommend for you to watch this.
5 - Black Mass
Johnny Depp is scarily amazing in any film he's assigned too, from the likes of Pirates Of The Caribbean to Sweeny Todd, This new hit Black Mass is definitely Johnny Depp at his best!
Based on the true story of Whitey Bulger one of the most notorious gangsters in US history - This movie shows you what it's like to be 'most wanted!'
6 - Ted 2
I'm a big fan of Family Guy so I knew I'd love Ted when it came out, and I did but I have to say, Ted 2 is so much better than the first one they made and it's quite surprising because sequels usually are half as good as the first. Embark on an adventure to get Ted stated as a human. It's full of so many 'LOL' moments! Me and my man, loved this and didn't stop laughing.
7 - San Andreas
Dwayne Johnson is one of my favourite actors. His films are always action packed. I was a blubbery mess at Snitch. Faster has to be one of my ultimate favourite movies and then he did Pain and Gain which he was hilarious in! San Andreas kind of reminds me a little of faster and snitch, It's Dwayne at his best in an action/disaster movie. Follow the cities trying to survive the deadliest earthquake yet!
What you waiting for? Get watching!